How does one luxury building in New York City distinguish itself from the rest? The amenities they offer make all the difference. Buildings offer many perks in order to compete with the multiple residence buildings in the same area. Aside from the common services offered such as having a doorman, laundry on site, and concierge service, recently a building with a rooftop area has become an increasingly sought after amenity. Living in the busiest city in the world, many people feel that they are lacking sufficient space, including parks and greenery. In New York, rooftop spaces have become a fantastic use of an otherwise unused area, becoming a fun and trendy focal point for the residents in the building.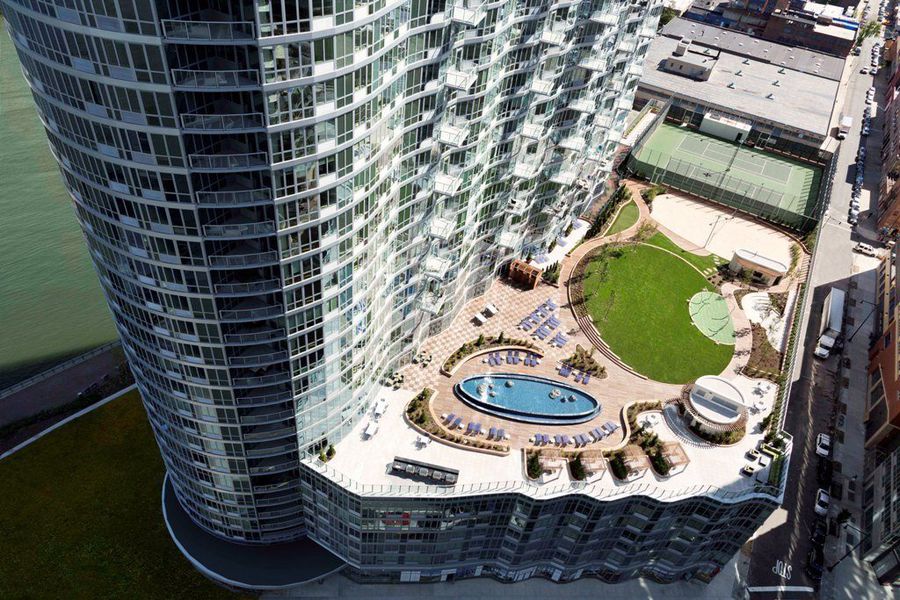 Due to its popularity, rooftop decks are becoming standard in luxury apartment buildings. More than just an outdoor space, many rooftops now have full sized pools, bars, and even outdoor kitchens for those looking to host a barbeque. Good for the residents as well as the developers, rooftop spaces significantly increase the value of the building. While the price of building a rooftop deck costs an average of $32,000, it adds $44,000 in revenue, an average of a 6-8% gain to the units in the building. Of course, the value of an outdoor space is only as good as the location of the building itself. Buildings with a better location and view are going to be worth considerably more. A great use of space in a condensed city, rooftop lounges are a fantastic perk for those looking to kick back from the fast paced city life without having to travel far.
Olick, Diana. "City Roof Decks Raising the Stakes on Housing." cnbc.com. 19 August 2016. Web. Accessed 12 June 2017.