There's no doubt that loft style living is one of the most common New York City dreams. With the surplus of commercial property in the city, it's fair to wonder if it's worth it to convert a commercial space into a home. Apart from the obvious benefit of living among open and airy spaces, an uncharted floor plan leaves the outcome entirely up to your imagination. And if you decide to search for your diamond in the rough, you could actually save around 20%-30% compared to the current residential market price per square foot.
First and foremost, using an experienced broker who knows both commercial and residential properties and how to deal with zoning issues and expediting paperwork is a priority. Finding a place that will allow for residential conversions is best attempted in neighborhoods were manufacturing areas in the past, predominantly Tribeca, Meatpacking, Long Island City, Dumbo, and Red Hook. Generally, most neighborhoods with commercial areas designated for retail and office space will allow residential conversions.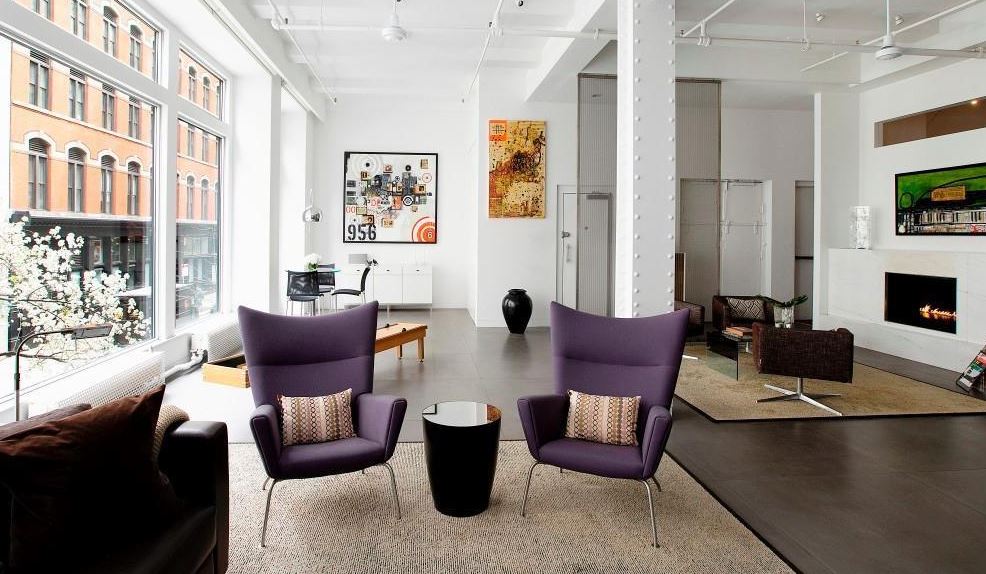 So you discovered your property, closed, and the keys are in your hand… now comes the tricky part: renovations. The timeline and completion of your project is entirely in the hands of your contractor and architect. Horror stories may be more common to hear than success in this realm, so it is important you have a reliable and proven team in place. The basic amenities of a home are far different from an office space, so electricity, plumbing lines, and any existing walls or fixtures are all to be considered. During renovations, you can expect to pay commercial taxes until you secure a temporary certificate of occupancy, which can cost a pretty penny.
If you are up for the challenge, have some extra time, and aren't afraid of a major project, converting a commercial space into a residential dream home may be just what the real estate doctor ordered. The photos here within are from a previous Bracha New York listing on West 22nd Street.