Located in downtown Manhattan, SOHO (short for South of Houston) is one of the most intrinsically diverse neighborhoods in NYC with decadent restaurants, world-class art galleries, shopping from international designers, and an annual film festival that showcases magnificence from around the world. North of Canal street and nestled between Little Italy and Greenwich Village, this former million-dollar textile industry neighborhood transformed in the 1960's through artistic expression and created a prime New York real estate area that is synonymous with avant-garde, contemporary, and diversity. A fairly small area, people often say living in SoHo you get to know your neighbors and feel like part of the community. Here are our favorite places, to eat, sleep, and explore in SoHo. Enjoy!
WHERE TO STAY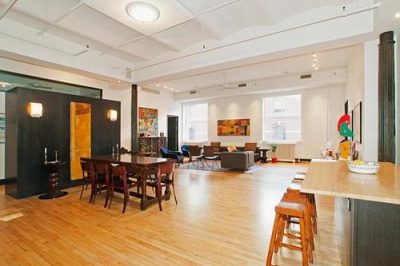 Make SoHo your home with a Cast Iron loft
SoHo is famous for its distinctive and ornate architecture and is filled with Renaissance-style buildings encased in large airy windows and cast-iron facades. The restored industrial buildings, impeccably renovated into breathtaking lofts are by far the most authentic place to live in this haven for culture & trends. Many have been converted into coops for artists in residence like 565 Broadway, Apt. 5W, to the left which was sold for $3,900,000 last year by Bracha New York's Lisa Joa. Contact us today if you'd like to make SoHo your home!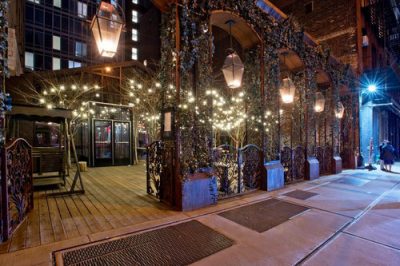 For a Short Stay: NoMo SoHo
If you're looking for a lavish hotel with enough charm and character to do SoHo justice, look no further than Nomo Soho, formerly the Mondrian and personal favorite of Bracha New York's Maryana Khimich. Be sure to stop at their speakeasy rooftop bar and five star restaurant.
You can book your stay on their site here
WHERE TO EAT
Lure Fishbar
Tucked away sub-level on Mercer Street, Lure Fishbar is easy to miss walking by but the food is phenomenal. Bracha New York's Natalie Baghdadi swears by them so be sure to stop by and experience it for yourself!
Peruse their menu and make a reservation on their site here.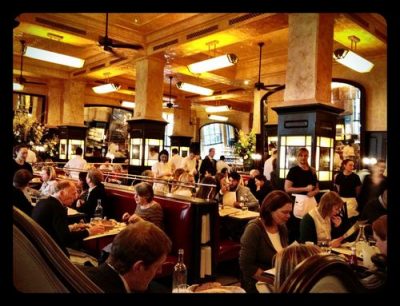 Balthazar
Enjoy exceptional bistro fare in a renovated warehouse
View their menu and make a reservation on their site here.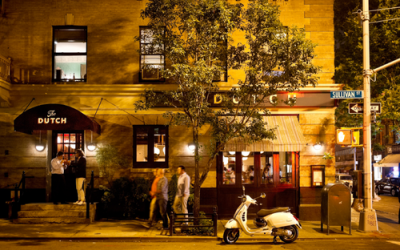 The Dutch
A hipster spot that cooks with the freshest locally grown foods. View their menu and make a reservation on their site here.
Colombe
Enjoy delicious espresso and an almond croissant from La Colombo that always has this area percolating with delight
Visit their site to find the nearest cafe to you here.
WHAT TO EXPLORE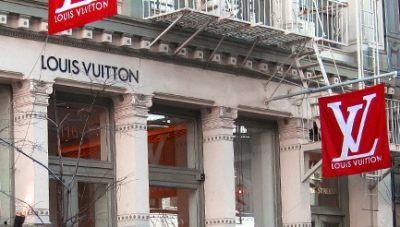 Shopping
Some of the fashion industry's top designers have storefront displays basking on Prince Street that passersby peruse as they stroll down the cobblestone streets. From Prada to Chanel, high-end housewares shops like Crate & Barrel, to computer mega-retailer The Apple Store, a variety of boutiques inhabit the bustling marketplace of SOHO.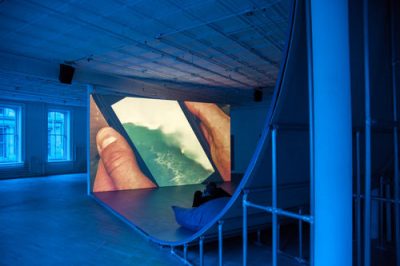 Galleries
SoHo has long been an artistic center and is filled with more galleries worth visiting than we could cover here. For a list of the top 10 to visit, view the New York Times picks here
To the left: "Liquidity Inc.," by Hito Steyerl, at Artists Space in SoHo.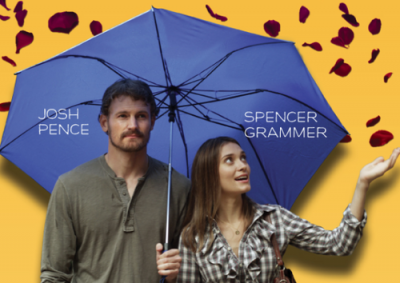 SoHo International Film Festival
To the left: "In Lieu of Flowers", a romantic film submitted in the SoHo International film festival featuring two up and coming actors Spencer Grammer and Josh Pence.
Submissions are now open for this May's 2016 festival.